Colin Moston Cars (Workshop)

Clifton Garage
Burnetts Lane
Horton Heath
Eastleigh
SO50 7DJ

Phone: (023) 80 692321

Email: CMCWorkshop@forcefield.co.uk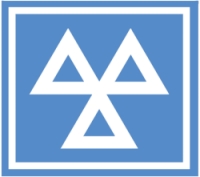 VTS: 90593
Repairs booking
We are able to undertake all light vehicle mechanical repairs, including welding, diagnostics, A/C and electrical repairs. Please fill in your details below and outline the nature of the problems your vehicle has, and we can then price the job for you and reply, or request further information from you.
Important notes
It is not essential to provide your address when booking an MOT, except if the vehicle in question is either SORN or has TAX that has expired, or has an expired MOT. The DVSA provides an exceptional allowance to drive your un-taxed or un-MOTed vehicle legally, to an MOT centre, only if the MOT is pre-booked, and that booking has the your address, or the address from which the vehicle is being driven from (if significantly different from your address). In either event, you must still have insurance in order to remain on the right side of the law. For more information about driving without an MOT, please see
https://www.gov.uk/getting-an-mot
. For information specific to driving without TAX, please see
https://www.gov.uk/register-sorn-statutory-off-road-notification
, where it states the exception for driving an untaxed vehicle. If you are in doubt as to your eligability to drive your vehicle to us, please feel free to call us on the number to the left.